&nbsp &nbsp &nbsp

One cavity die-set for production of lemon-shaped soap 30g built on technical specifications provided by the customer for a pneumatic stamper suitable for the production of small quantities of soap.
Set of moulds includes:
2 lower and upper half-dies in copper for a better cooling efficiency with Niflon coating treatment to improve the detachment of the soap from the mold and for a longer life, the cavities are equipped with air ejectors to improve the soap detachment after stamping, rectified and oxidized holding plates in aluminum are complete with connectors for water cooling circuit, the trimmers is made by stainless steel same as extrusion plate.
The set includes also dowel pins, support for suction cups and spare.
Supplied to our customer with company placed in Italy.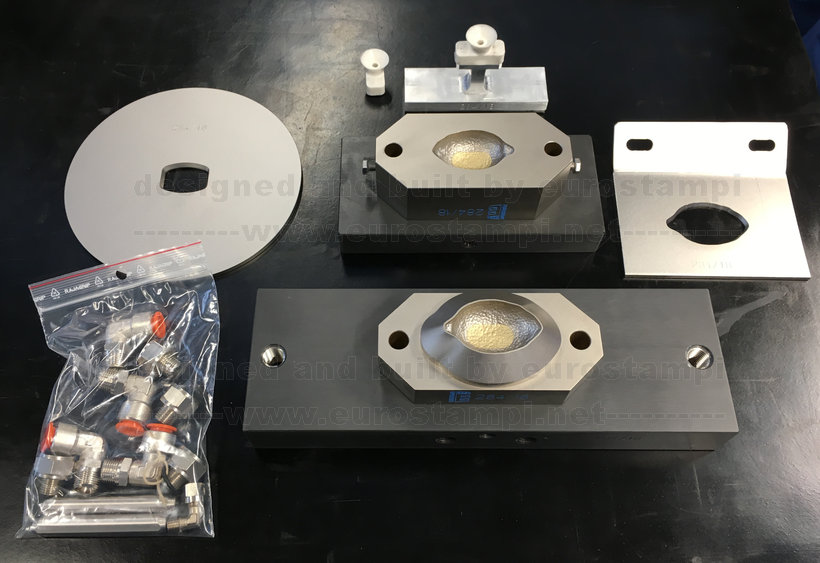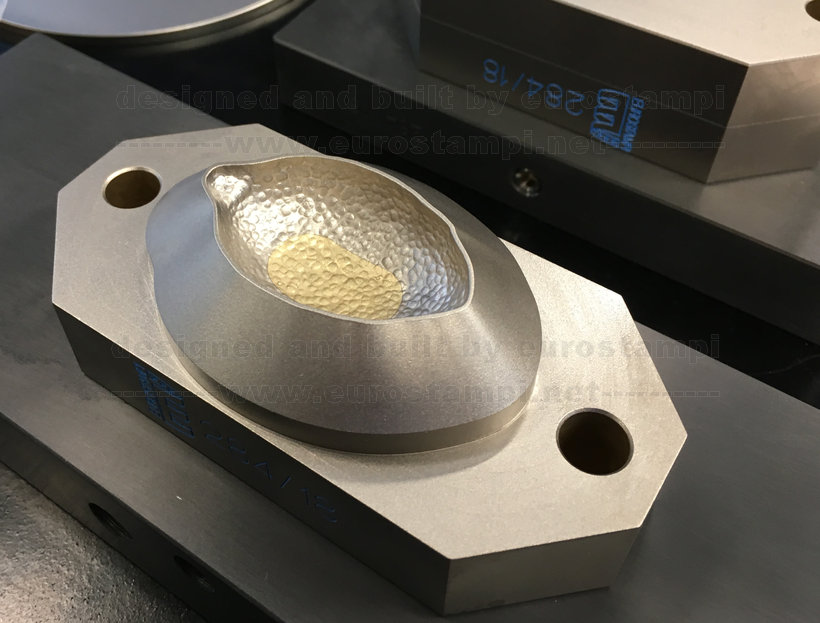 Finishing details of peel of lemon for cavity die-set
---
&nbsp EUROSTAMPI Srl Via Firenze 1 21057 Olgiate Olona (VA) Italy -P.IVA 00302850128- Tel. +39 0331 630410. Fax +39 0331 631833
&nbsp Copyright photo ©Eurostampi srl all images are our property forbidden any use
&nbsp All names and trademarks belong to their respective owners
---