&nbsp &nbsp &nbsp

Metal soap die - mould for Mazzoni stur 14
Example of a supply of dies for Mazzoni STUR 14 with accessories to produce soaps of 200g
The die-set includes: n. 2 lower half dies, n. 2 upper half dies with related holding plates, trimmer plate in brass, dowel pins, set of connectors for air ejectors,set of connectors for water for the cooling circuit and specific discharge suction cups.
The dies are in copper alloy with niflon coating treatment to improve the detachment of the soap and to increase the wear resistance, the holding plates are rectified (as for our all holding plates) and are in aluminum with a special treatment .
The particular of the mold alveolus shape is the sharp-edged processing, the bronze ejectors are all engraved (*) with logo designed to customer specifications.
(*) All engraving logos are obscured for commercial confidentiality.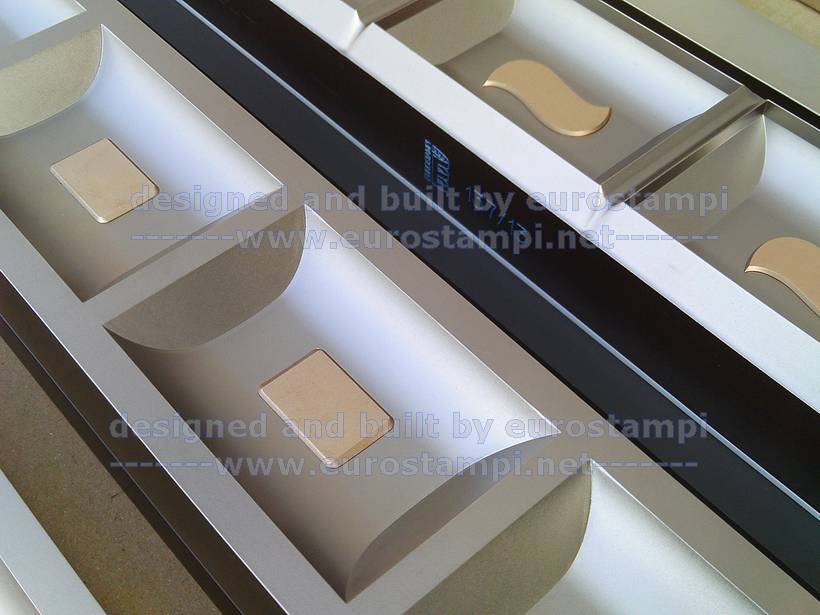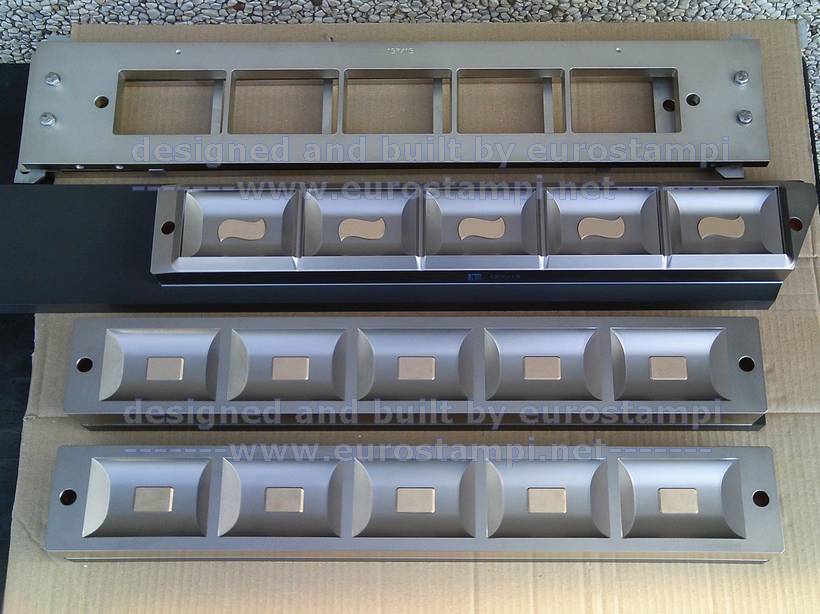 ---
&nbsp EUROSTAMPI Srl Via Firenze 1 21057 Olgiate Olona (VA) Italy -P.IVA 00302850128- Tel. +39 0331 630410. Fax +39 0331 631833
&nbsp Copyright photo ©Eurostampi srl all images are our property forbidden any use
&nbsp All names and trademarks belong to their respective owners
---