&nbsp &nbsp &nbsp

Mold for pilot production on pneumatic soap stamper
Soap mold with one cavity of 100.5g ,designed and manufactured based on technical specifications of our Customer.
It will be used for the pre-production to define in detail the engraving design and set up of packaging machines on high-capacity production lines for new soap format for an international distribution.
The die-set includes upper and lower half dies in brass alloy with niflon coating to improve the soap detachment, they are equipped with ejectors bearing the engraving and interchangeable.
Complete the set: rectified stainless steel plates with holes for fixing to the pneumatic printer and dowel pins.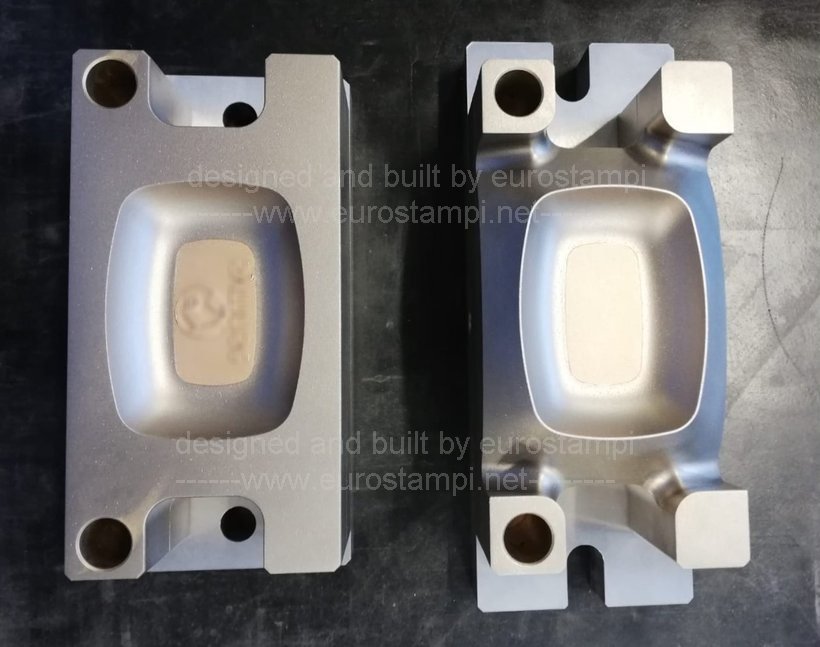 ---
&nbsp EUROSTAMPI Srl Via Firenze 1 21057 Olgiate Olona (VA) Italy -P.IVA 00302850128- Tel. +39 0331 630410. Fax +39 0331 631833
&nbsp Copyright photo ©Eurostampi srl all images are our property forbidden any use
&nbsp All names and trademarks belong to their respective owners
---