&nbsp &nbsp &nbsp

Sas soap Dies - stamper type Stampex 3
Three cavity die-set for SAS Stampex 3+ with a production capacity of 220 soaps of 100g per minute.
The particularity requested by the customer is the surface of the soap which must simulate the facets of the diamond, this feature required several hours of processing with our latest generation CNC machines, for high precision engraving.
The result as visible in the photo is a perfect quality finish on all surfaces in the smallest details, the die is in copper alloy to improve the non-stick and anti-wear properties and has undergone a NIFLON treatment.
The set is completed by die holding plates in rectified Anticorodal, Trimmer, stainless steel eye plate, discharge suction cups and air / water connectors for the stamper.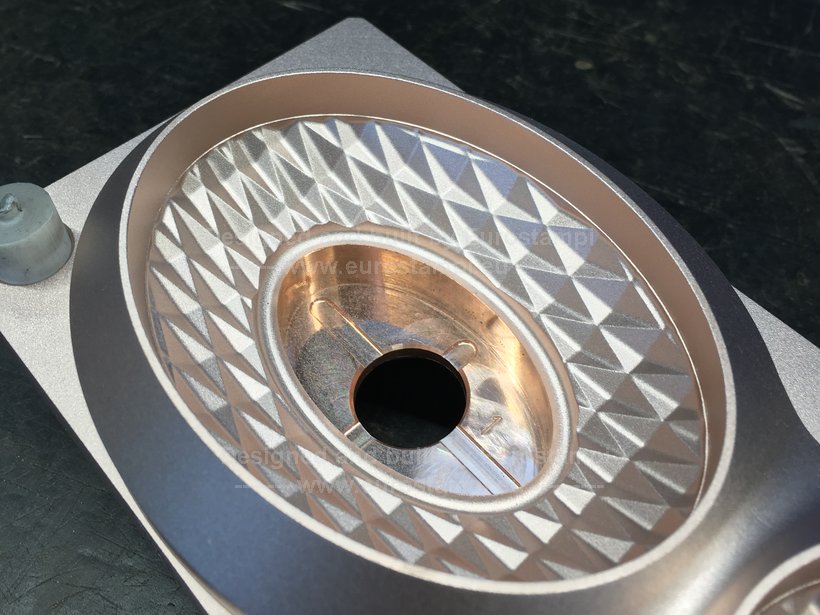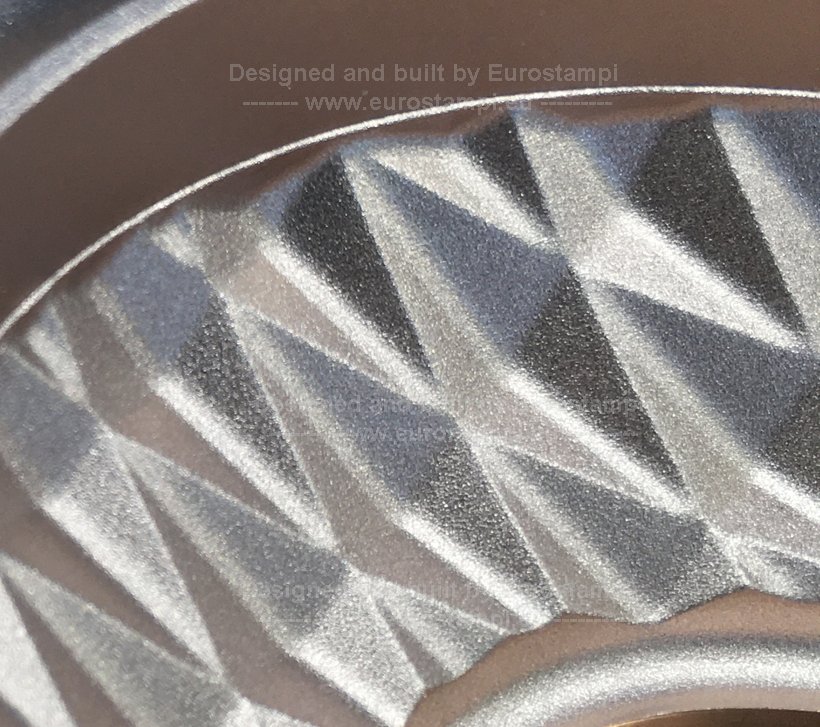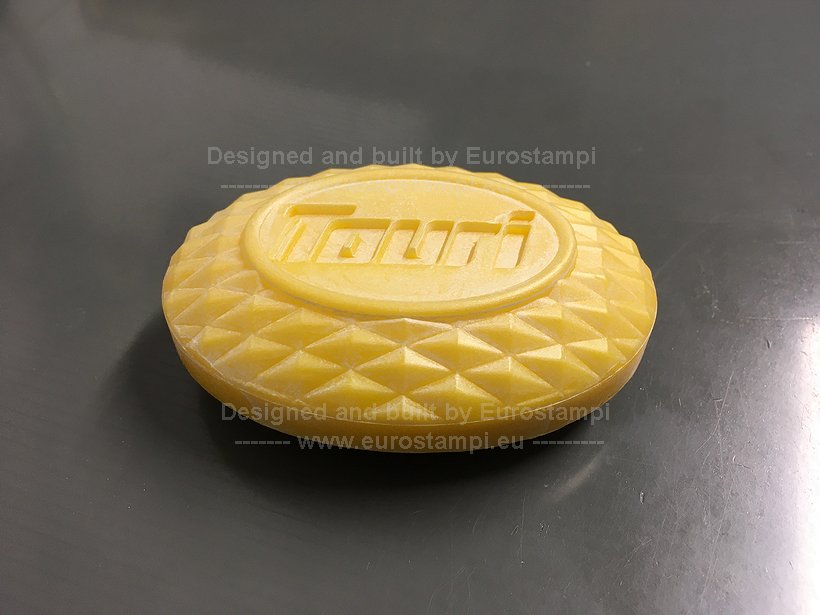 ---
&nbsp EUROSTAMPI Srl Via Firenze 1 21057 Olgiate Olona (VA) Italy -P.IVA 00302850128- Tel. +39 0331 630410. Fax +39 0331 631833
&nbsp Copyright photo ©Eurostampi srl all images are our property forbidden any use
&nbsp All names and trademarks belong to their respective owners
---