&nbsp &nbsp &nbsp

Supply of a 3 cavity die-set for Soaptec MFS 4 stamper to produce soaps of 200 g. designed and manufactured according to our Customer specifications.
The die-set includes: one upper and one lower half die in copper alloy with a special non-stick – wear resistant Niflon coating treatment mounted on rectified aluminium plates with a special treatment for a longer durability and one trimmer in brass material.
Others accessories are included: dowel pins, connectors for air/water cooling circuit, specific discharge suction cups and a stainless steel extrusion plate for plodder.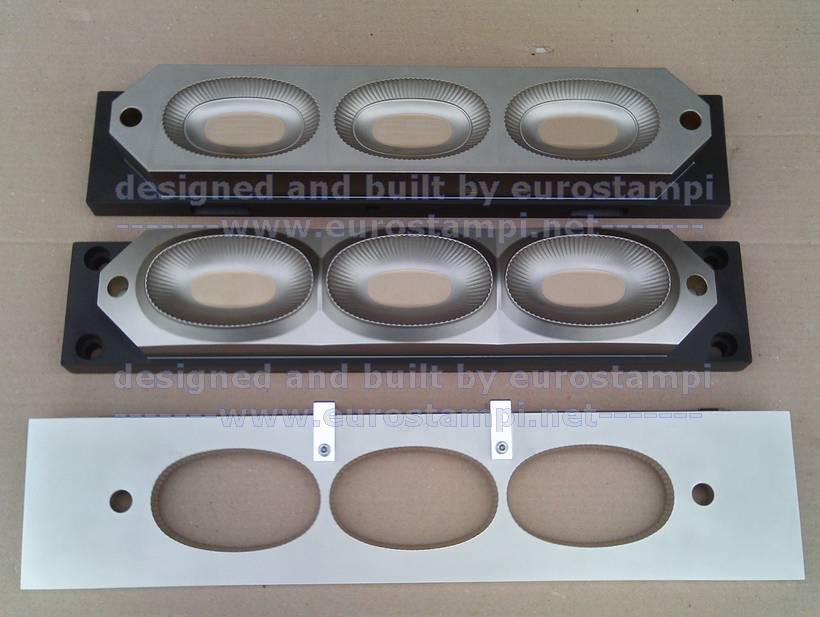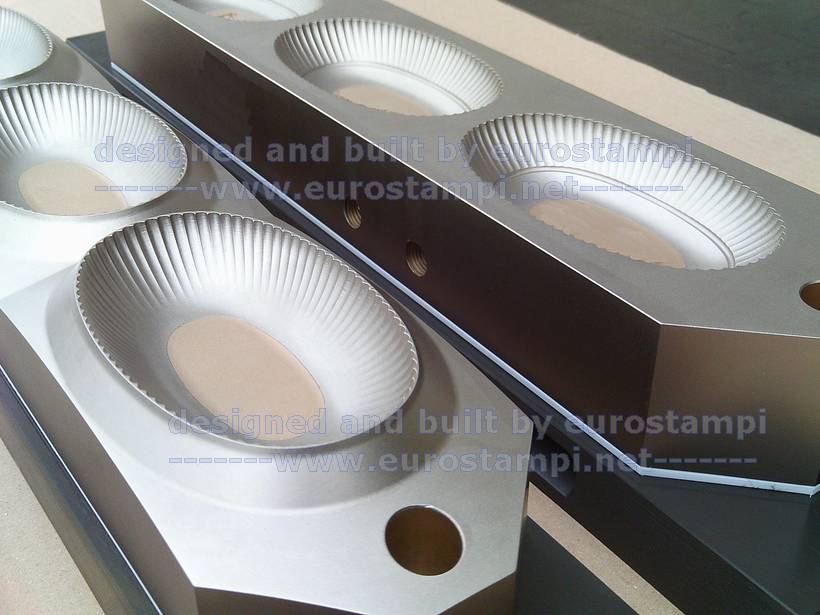 ---
&nbsp EUROSTAMPI Srl Via Firenze 1 21057 Olgiate Olona (VA) Italy -P.IVA 00302850128- Tel. +39 0331 630410. Fax +39 0331 631833
&nbsp Copyright photo ©Eurostampi srl all images are our property forbidden any use
&nbsp All names and trademarks belong to their respective owners
---